You never have a second chance to make a first impression. Defining the relationship with your prospect starts with your first conversation. We all know trust and respect needs to be established quickly for the prospect to feel safe sharing valuable information.  Our goal is they share information about the problems and challenges they are experiencing.  At this time, too often the salespeople start presenting solutions.  Which in most cases, turn off the prospect and created multiple objections.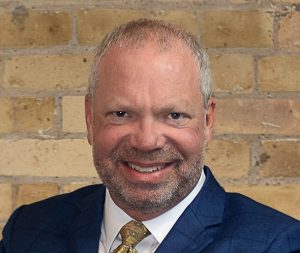 Scott Plum started his sales career at age 21 in 1987 selling real estate. He founded the Minnesota Sales Institute in 2002 to teach salespeople how to increase their closing ratio, generate more revenue and stop cutting their price to win the business.
He is Professor Plum co-host of the weekly podcast "Winning at Selling Podcast" and host of the podcast "What Salespeople Need to know About Selling"
And is the author of Taking Off into The Wind: Creating Lift Out of Life.
Date: Friday, September 9th, 2022
Time: 7:30 – 9:15 a.m.
Location: 945 Winnetka Ave. N (MidWestOne Bank), Golden Valley, MN 55427